What Is the Best Free Alternative to MailerLite?
Disclosure: We are an independent affiliate, not an employee. The opinions expressed here are our own and are not official statements of any company. We receive referral payments - at no cost to you.
Unlock below what is the best free alternative to MailerLite: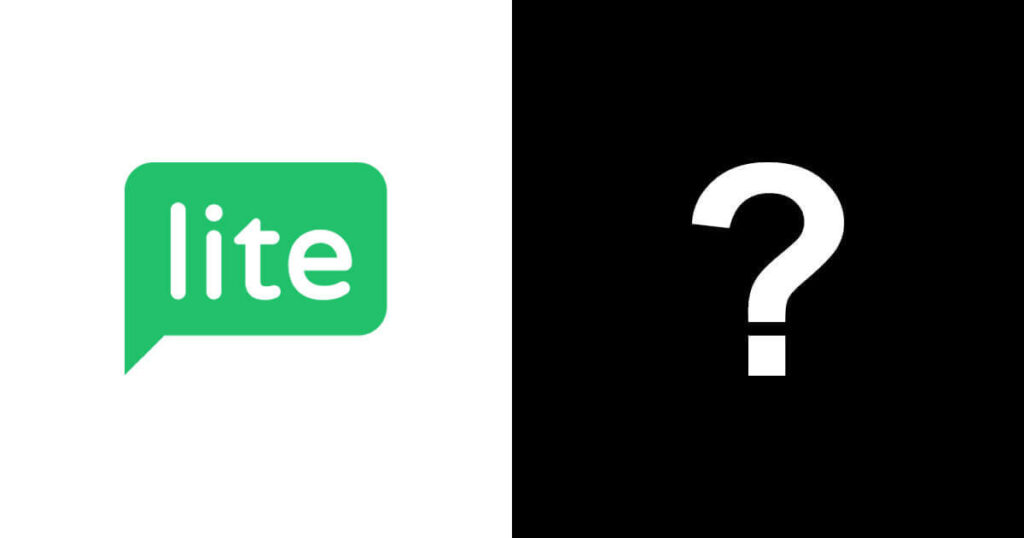 What Is the Best Free Alternative to MailerLite?
Systeme.io is a comprehensive and free alternative to MailerLite, offering your business ample space to expand and thrive.
Get More for Free
MailerLite's Free plan offers only 1,000 contacts and limited emailing capabilities, which may not be sufficient for your business needs.
In contrast, Systeme.io's Free plan allows for unlimited emailing to up to 2,000 contacts.
Save $2,293 Per Year
Managing 50,000 contacts with MailerLite comes with a hefty annual cost of $3,121.
In comparison, Systeme.io offers the ability to handle unlimited contacts and send unlimited emails for just $828 per year, saving you a substantial $2,293 annually.
Stop Wasting Your Time
You no longer need to invest your time and money in trying to integrate MailerLite with various other tools.
Systeme.io provides you with a comprehensive, all-in-one solution, saving you both time and resources.
What Is the Difference Between Systeme.io and MailerLite?
| Feature | Systeme.io | MailerLite |
| --- | --- | --- |
| Price | Free | Free |
| Contacts | 2,000 | 1,000 |
| Sales funnels | Yes | Landing pages only |
| Deadline funnels | Yes | No |
| Emails sent | Unlimited | 12,000/month |
| Email campaigns | Yes | Yes |
| Blogs | Yes | Starts at $9/month |
| Blog posts | Unlimited | Starts at $9/month |
| Courses | Yes | No |
| Students | Unlimited | No |
| Automation rules | Yes | Yes |
| Workflows | Yes | Limited |
| Tags | Yes | Yes |
| Transaction fees | None | None |
| 1-Click upsells | Yes | No |
| Order bumps | Yes | No |
| Stripe integration | Yes | Yes |
| Paypal integration | Yes | No |
| A/B tests | Yes | Starts at $9/month |
| Coupon codes | Yes | No |
| Run your own affiliate program | Yes | No |
| Custom domains | Yes | Starts at $9/month |
| Support 7 days a week | Yes | First 30 days only |
| Communities | Yes | No |
| Community members | Unlimited | No |
Why Should You Choose Systeme.io Over MailerLite?
Don't Pay for the Essentials
Unlike MailerLite, where you have to shell out an additional $9 per month to access their website builder, Systeme.io offers you the flexibility to build a website, blog, landing pages, and sales funnels—all completely free!
Monetize Your Skillset
MailerLite lacks the capability to create and sell online courses.
To deliver your content to your students, you'd have to rely on expensive third-party integrations.
With Systeme.io, you can easily transform your expertise into a profitable income stream using their course creator and comprehensive student management features.
You Deserve Lightning-Fast Support
Paying an extra $18/month with MailerLite grants you priority support from a dedicated representative.
In contrast, Systeme.io boasts an impressive average response time of under 2 hours, and they are responsive to all your inquiries—whether you're a paying customer or using their Free plan.
Sell More with Funnels
While MailerLite does allow website creation, it lacks a dedicated funnel builder.
Constructing a sales funnel on their platform requires complex and time-consuming workarounds.
With Systeme.io's user-friendly funnel builder, you can effortlessly create entire sales funnels based on proven templates in just a few clicks.
MailerLite Alternative: Systeme.io Offers More Features!
Systeme.io outperforms MailerLite every time, Here's why Systeme.io is the superior choice:
Sales Funnels: Easily create effective sales funnels using proven templates.
Email Marketing: Enjoy the freedom of sending unlimited emails and crafting email campaigns.
Website Builder: Set up your website quickly in under 10 minutes with ease.
Affiliate Program Management: Establish an affiliate program and automate affiliate payouts effortlessly.
Business Automation: Save valuable time and energy by automating various aspects of your business.
Evergreen Webinars: Run evergreen webinars to expand your audience and drive sales consistently.
Online Courses: Build and manage your online courses efficiently.
Blogging: Create high-converting content to boost your traffic.
Sell Products: Explore opportunities as a drop shipper or sell your own products seamlessly.
Systeme.io provides a comprehensive set of tools to help your business thrive in various aspects, making it a standout choice when compared to MailerLite.
Final Thoughts
For those seeking a cost-effective solution with an array of powerful features, Systeme.io emerges as a compelling choice over MailerLite.
Systeme.io not only offers robust email marketing tools but also encompasses an all-in-one platform for your online business needs.
With sales funnels, membership sites, webinar hosting, e-commerce capabilities, and more, it empowers entrepreneurs and small businesses to streamline operations and grow their online presence efficiently.
Plus, its competitive pricing ensures you get more value for your money.
If you're looking to maximize functionality without breaking the bank, Systeme.io stands as the versatile and budget-friendly solution for your digital marketing needs.
We hope that now you will unlock what is the best free alternative to MailerLite, So share it on social media and let others know as well.