What Is the Best Free Alternative to Mailchimp?
Disclosure: We are an independent affiliate, not an employee. The opinions expressed here are our own and are not official statements of any company. We receive referral payments - at no cost to you.
Here you will learn what is the best free alternative to Mailchimp: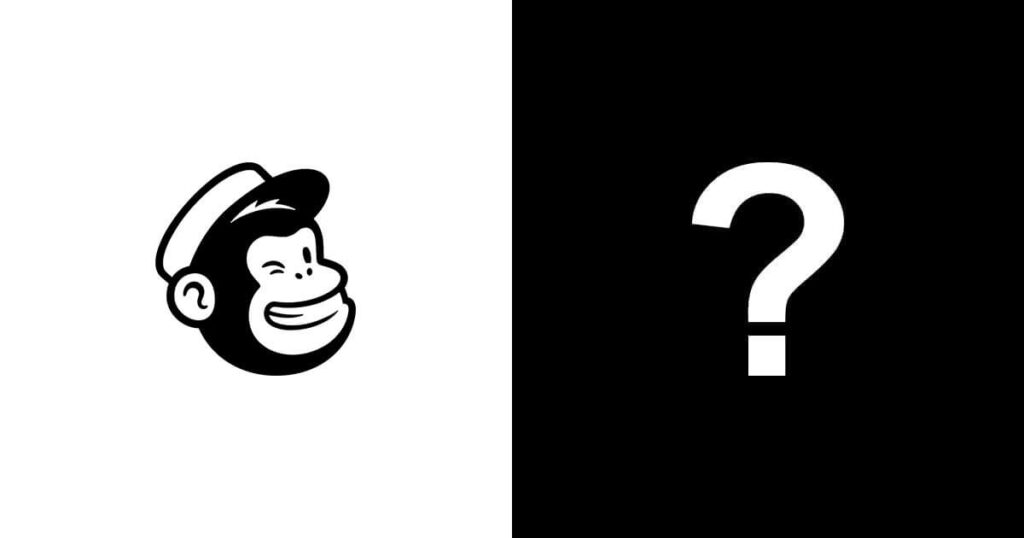 What Is the Best Free Alternative to Mailchimp?
Systeme.io is a simpler yet superior free alternative to Mailchimp, offering your business ample room for growth.
This Is Truly Free
Unlike Mailchimp, Systeme.io's Free plan is genuinely 100% free.
There are no transaction fees and no need for credit card information!
Save Up to $1,272 Annually
This is possible if you opt for Systeme.io's Unlimited plan with unlimited contacts instead of Mailchimp's Premium plan with a limit of 500 contacts.
Simplify Your Life
Say goodbye to expensive integrations for building courses and hosting videos.
Systeme.io allows you to manage your entire online business seamlessly in one place.
What Is the Difference Between Systeme.io and Mailchimp?
| Feature | Systeme.io | Mailchimp |
| --- | --- | --- |
| Price | Free | Free |
| Contacts | 2,000 | 500 |
| Sales funnels | Yes | No |
| Deadline funnels | Yes | No |
| Emails sent | Unlimited | 1,000/month |
| Email campaigns | Yes | Yes |
| Blogs | Yes | No |
| Blog posts | Unlimited | No |
| Courses | Yes | No |
| Students | Unlimited | No |
| Automation rules | Yes | Yes |
| Workflows | Yes | Yes |
| Tags | Yes | Yes |
| 1-Click upsells | Yes | No |
| Order bumps | Yes | No |
| Stripe integration | Yes | Yes |
| Paypal integration | Yes | Yes |
| A/B tests | Yes | No |
| Coupon codes | Yes | No |
| Transaction fees | None | 2% |
| Run your own affiliate program | Yes | No |
| Custom domains | Yes | No |
| Support 7 days a week | Yes | Email support for the first 30 days only |
| Evergreen webinars | Starts at $47/month | No |
| Email Scheduling | Yes | No |
Why Should You Choose Systeme.io Over Mailchimp?
Don't Limit Your Marketing Potential
While Mailchimp imposes email-sending limits on each of their plans, Systeme.io offers a refreshing alternative.
With Systeme.io, you can send an unlimited number of emails, even with their free plan.
Save Money and Unlock Versatility
Mailchimp and Systeme.io both offer email marketing features, but Systeme.io goes above and beyond.
With Systeme.io, you can effortlessly sell products, create sales funnels, and develop online courses, all without the need for separate plans or additional integrations.
Unparalleled Support
When it comes to customer support, Systeme.io truly shines.
Unlike Mailchimp, where you have to pay for assistance, Systeme.io provides support to all customers, whether they are paying or not.
Their dedicated support team boasts an impressive average response time of under 2 hours, ready to address any questions you may have.
Embrace Affiliate Marketing
While Mailchimp strictly prohibits affiliate marketing, Systeme.io not only allows it but also offers a comprehensive platform to support both you and your affiliates in your marketing endeavors.
Mailchimp Alternative: Systeme.io Offers More Features!
Systeme.io surpasses Mailchimp in every aspect:
Sales Funnels: Effortlessly create funnels using proven templates.
Email Marketing: Enjoy unlimited email sends and craft compelling email campaigns.
Website Builder: Establish your website in under 10 minutes with ease.
Affiliate Program Management: Set up and automate your affiliate program, streamlining affiliate payouts.
Business Automation: Boost efficiency by automating various aspects of your business.
Evergreen Webinars: Host evergreen webinars to expand your audience and drive sales.
Online Courses: Create and manage your online courses with simplicity.
Blogging: Generate high-converting content to increase your website traffic.
Sell Products: Dive into dropshipping or sell your own products seamlessly.
Final Thoughts
In conclusion, when searching for a free and efficient solution for your email marketing and online business needs, it's essential to consider all your options.
While Mailchimp is undoubtedly a well-known platform, it's crucial to explore alternatives like Systeme.io.
Systeme.io offers a robust set of features for email marketing, funnel building, and online business management—all for a competitive price point, including a free plan to get you started.
With its user-friendly interface and comprehensive tools, Systeme.io is the ideal choice for those seeking affordability without compromising on functionality.
Don't hesitate to explore Systeme.io for a powerful, cost-effective alternative to elevate your online marketing efforts.
Try Systeme.io today to unlock your business's full potential.
Hopefully, now you will discover what is the best free alternative to Mailchimp, so share it on social media and let others also know.